Regularly, we want to present you the startups that are part of the RootCamp program. In the interview series we introduce you to the founders, their innovative technology and how RootCamp has taken the startup to the next level. Get to know wiCow of batch #2.
Who are you and what do you do?
We are Tolga and Selvi Cirak and founders of wiCow. Together with our engineering team, we developed a smart early warning system for dairy farmers. With an intravaginal sensor, we can detect birth, fever, and heat of cattle and help farmers to have an easier, more sustainable and most important profitable operation with healthy cows.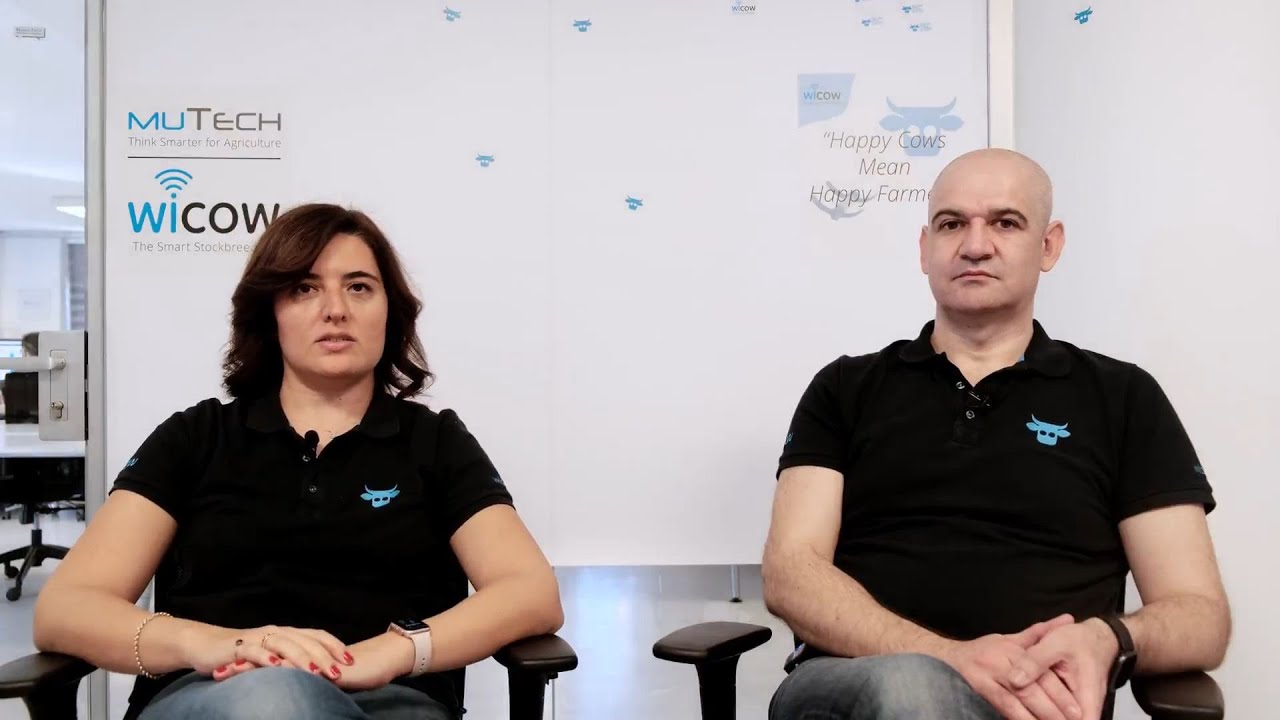 Tolga Cirak grew up in a family of farmers and realized very early that cow health monitoring is essential for the success of the farm. (Photo: wiCow)

What makes your product unique?
wiCow gives you precise information about your cow from within. Body temperature, cow movement, and vaginal activity data make sure that our customers get a high accuracy notification on their wiCow mobile App. Also, wiCow can track the postpartum and the prepartum phase of pregnancy. With that being said, our farmers can decrease any risk of the retained placenta, which is very important to improve cattle fertility and reduce calving intervals. After the calving, wiCow will continue its job in giving health information. At this stage, it is essential to know if the mother cattle suffer from milk fever or not. During the calving period, we give our farmers two notifications: 24 hours pre-calving notification and the real birth notification. In both situations, farmers can give birth assistance if complications occur and can reduce the number of mother cow and calves deaths. Our technology, the highest accuracy in the market depending on the alerts it produces and proven reduction in mortality rate.
What are your goals in the next 3 years?
While developing wiCow we have done lots of R&D work. We worked with veterinarians and saw the importance of including a vet in our team. Since our product is a medical device, a veterinarian should be the main contact person for potential farmers. With that being said, we would like to expand our team and want to be known within the German farmers' community. After that, we are aiming to find distributors and supporting partners who could help us to grow in the whole of Europe.
Why did you apply for Innovation Hub RootCamp?
We are very keen on learning and socializing with people who have experience in the AgTech field. We are open to new ideas and feedback to improve our business strategy. Building a company and developing a product is not enough to grow. You need a support system that encourages you to keep on going and not to lose track in the business world. The RootCamp team gives us positive energy and welcomes every single question that we have. Its accelerator program is tailor-made and gives us the boost to overcome the challenges we face and the support we need to scale up.
What advice would you give to other founders?
Surround yourself with people who have positive energy and who are willing to keep on going whatever happens within your journey. Your business journey is based on three steps: trying, failing, and learning. It will take time to catch success, but it is also very normal to get impatient sometimes. Also, try to join the right accelerator program as soon as you can because the right support system is essential to growing your business and will push you to keep on moving.
What do you hope to accomplish within the RootCamp accelerator program?
We are hoping to accelerate our AgriTech and startup network and meet the right people who will help us to escalate our business. We think RootCamp Program took the picture of our current situation and created a recipe to move forward. All we have to do is choose the right ingredients to cook a delicious meal.
What were your biggest challenges as a founder?
Our biggest challenge was to make-believe people that wiCow is required in the sector, and it works. We got a lot of negative feedback even from the veterinarians at first that the system won't work, and we should give up trying. Our families even sometimes told us to get back to what we are doing and "stop dreaming." The other biggest challenge is to stand up and continue from where you left after you got all the devastating criticism/negative feedback for you to give up.
What was the best experience as a founder?
The best experience is to create something out of scratch despite the loud noises behind your back and see it works no matter what people say or do.
If you are an AgriTech startup that also wants to join our program, then apply now for the next batch.