Regularly, we want to present you the startups that are part of the RootCamp program. In the interview series we introduce you to the founders, their innovative technology and how RootCamp has taken the startup to the next level. This time we want to introduce you FibriTech who are part of RootCamp batch #2.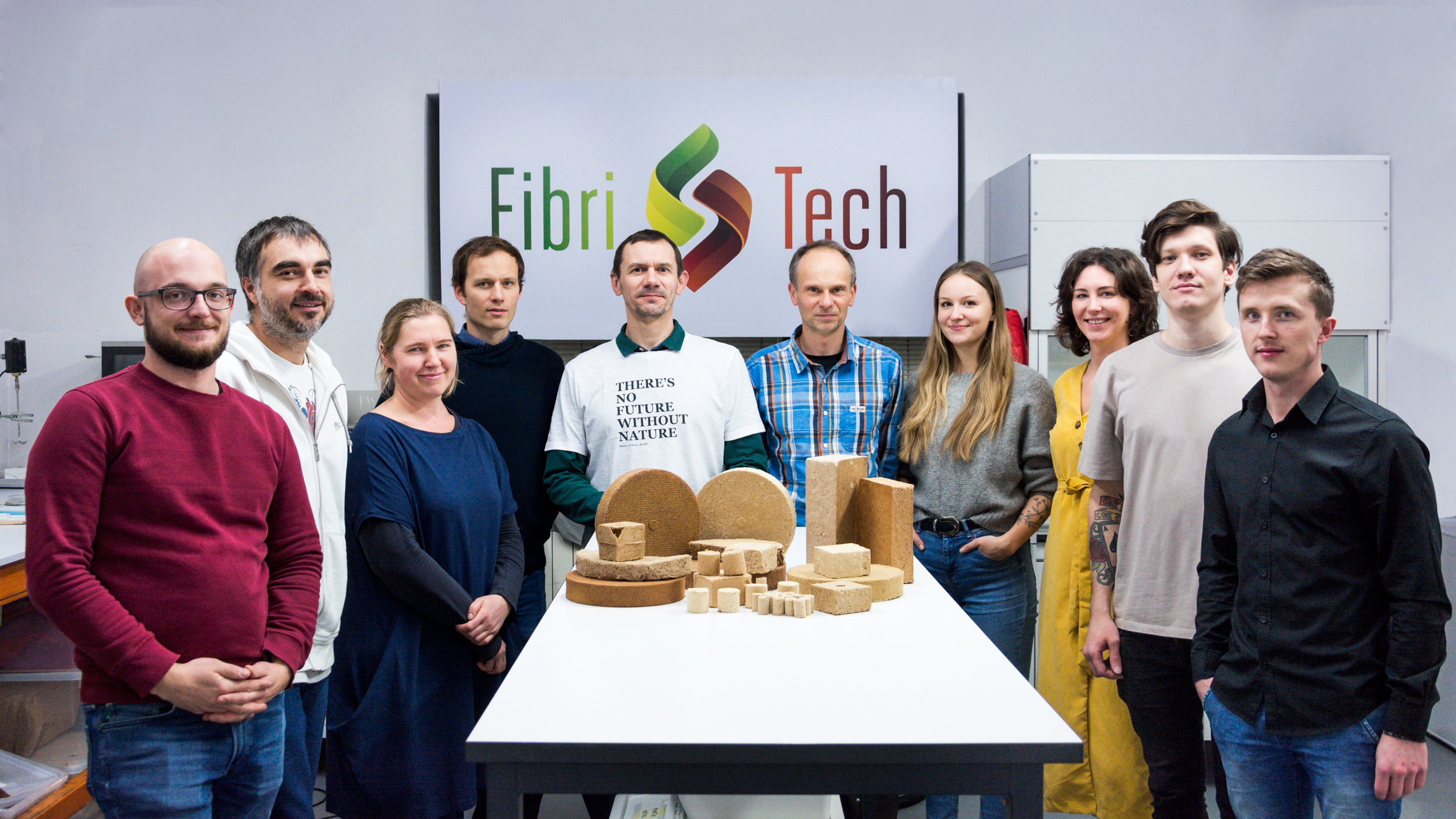 Startup Fibritech won a million grant and equity investment from the European Innovation Council. Photo: FibriTech
Who are you and what do you do?
FibriTech develops new eco materials from organic fibers which are the most abundant renewable resources. We create biodegradable and recyclable materials while using a clean process without deep chemical modifications. We provide sustainable alternatives to eco-problematic spatial materials like rock wool, styrofoam, and other foam plastics.
What makes your product unique?
We discovered a material process in which we can control building materials from natural organic fibers by expanding them in the whole 3D space. The material parameters can be controlled by the fibers' density, orientation, and type of fibers used. The manufacturing process is industrially scalable and economical for mass-scale applications.
What's your big vision?
Our technological breakthrough is a ground for a material platform to provide a family of new eco materials in the form of bio-composites which are in full symbiosis with nature. Our production process will become the main one worldwide for manufacturing of sustainable and biodegradable materials.
What is special about RootCamp's accelerator program?

RootCamp is managed by people experienced in the startup ecosystem (founders and investors) which helps in getting quality information and feedback. The agriculture market focus is in line with the first application of our eco-material as a growing medium (substrate) alternative to non-sustainable rock wool and peat substrates.
What advice would you give to other founders?
Focus on creation and invention of fundamental value for the people. If you are mainly analyzing business models to redirect a flow of money, then such solutions will find many competitors and no fundamental ground to stand on long-term.
What was the best experience as a founder?
To find out that an idea which 99 of 100 professionals consider as stupid proves to be a technological breakthrough with many applications.
How did you get the idea to start your company?
Many people say that nowadays it is hard to find an original idea with broad potential. Actually, good engineering is a source of endless progress. I looked for a way to reinvent material engineering towards being eco and sustainable. After working a few years on this subject, I can see that there is a lot to be invented in this field, for many companies.
How did you get into the AgriFood Tech industry?
We found out by chance that our new fibrous material can also work as an eco growing medium in modern hydroponic systems. Now we are investigating the ways of its application in connection with new bio-additives for different plants and cultivation systems.
FibriTech is one of the first 99 winners of over 4,000 companies that submitted their innovative ideas to the world's most selective Deep Tech program: European Innovation Council and SMEs Executive Agency (EISMEA) Accelerator by the European Commission. This means the startup receives a €1.76M grant and €4.2M equity investment. If you want to level up like FibriTech make sure to follow us on LinkedIn and subscribe to our newsletter to not miss the next application deadline.