Regularly, we want to present to you the startups that are part of the RootCamp accelerator startup program. In this interview series, we introduce you to the founders, their innovative technology, and how RootCamp has taken the startup to the next level. Get to know VetVise of batch#3.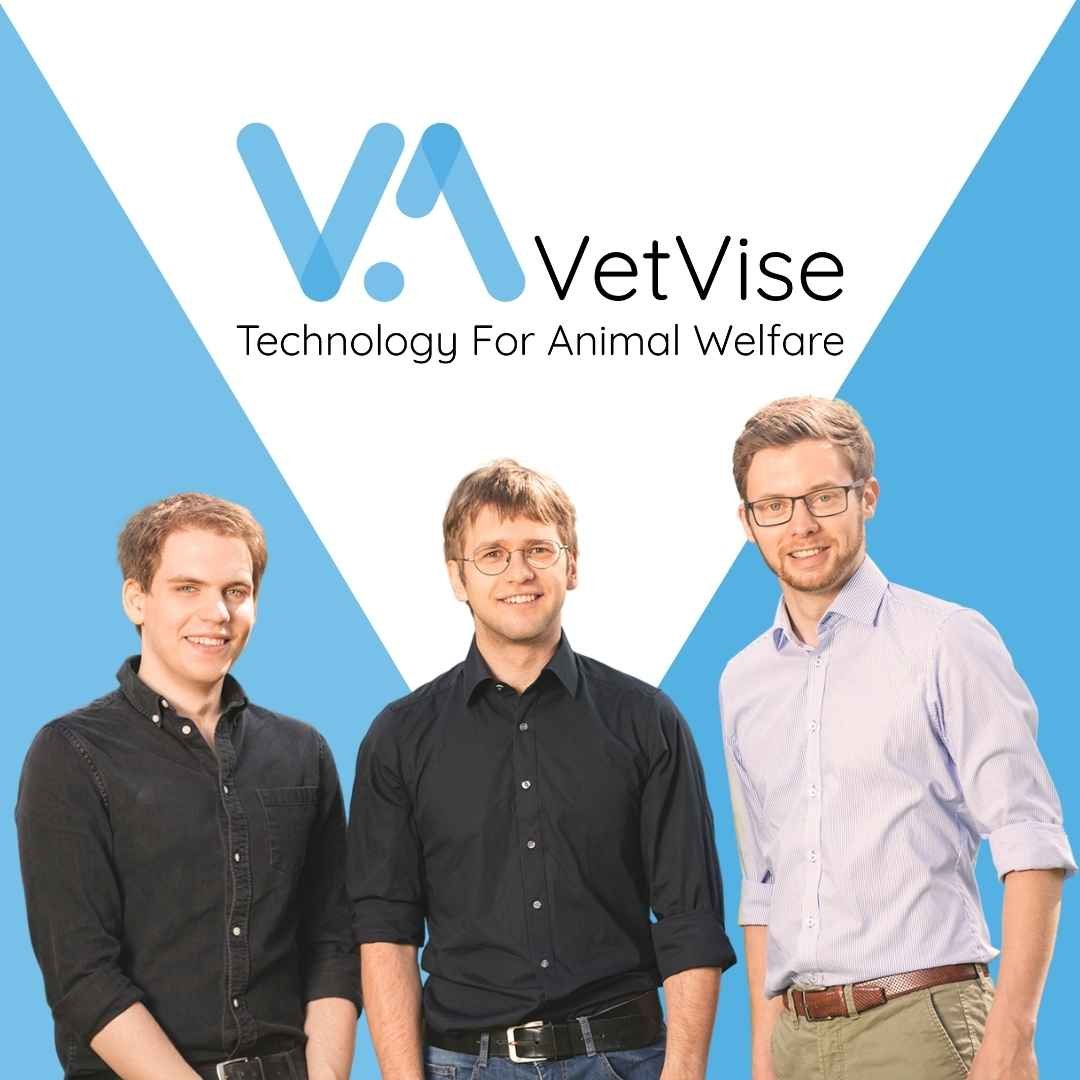 From left to right: Jakob Wendt (CTO – Background in Machine Learning & Datacenter Security), Johannes Schmidt-Mosig (data-driven veterinarian from TiHo Hannover), and Norman Caspari (Business Development & Administration).
What does your startup do?
VetVise puts the animal back at the center of pig and poultry farming. We care for the well-being of all animals by continuously monitoring them with cameras and AI to recommend actions that improve animal welfare and farm efficiency. AI analysis and linking with other data, such as slaughter data, optimize the entire value chain. We use cheap and off-the-shelf hardware for EdgeComputing to automate and objectify the stable management of the future. As a team, we are extremely diverse with very different professional backgrounds with the common goal to bring real benefit to the farmer.
How does your technology bring positive change to agriculture?
VetVise helps farmers demonstrate compliance and improvement in animal welfare to the public and improve resource use. For example, the temperature in the barn is controlled according to what is optimal for the animals. Too cold would be bad for animal welfare and too warm would mean a waste of resources. This improves farm efficiency. The animal and its needs are the center of attention again - even if it is in a large barn.
Why did you decide to apply for the Innovation Hub RootCamp?
As a Hanoverian startup, we had already heard a lot of good things about RootCamp, which is located in Hanover. Before the application, we realized that we had to keep learning and professionalizing in order to continue to be successful. Within 1.5 years, we grew from 3 founders to a team with 15 people.
How has participating in our accelerator program helped you with your business?
We have learned how to professionalize our structures and hired for example some more people for the back office. The weekly coaching sessions are extremely helpful. As a result, we can start the next growth step in a few weeks. The extraordinary practical experience of the RootCamp team has also given us a lot of food for thought about the next to-do's.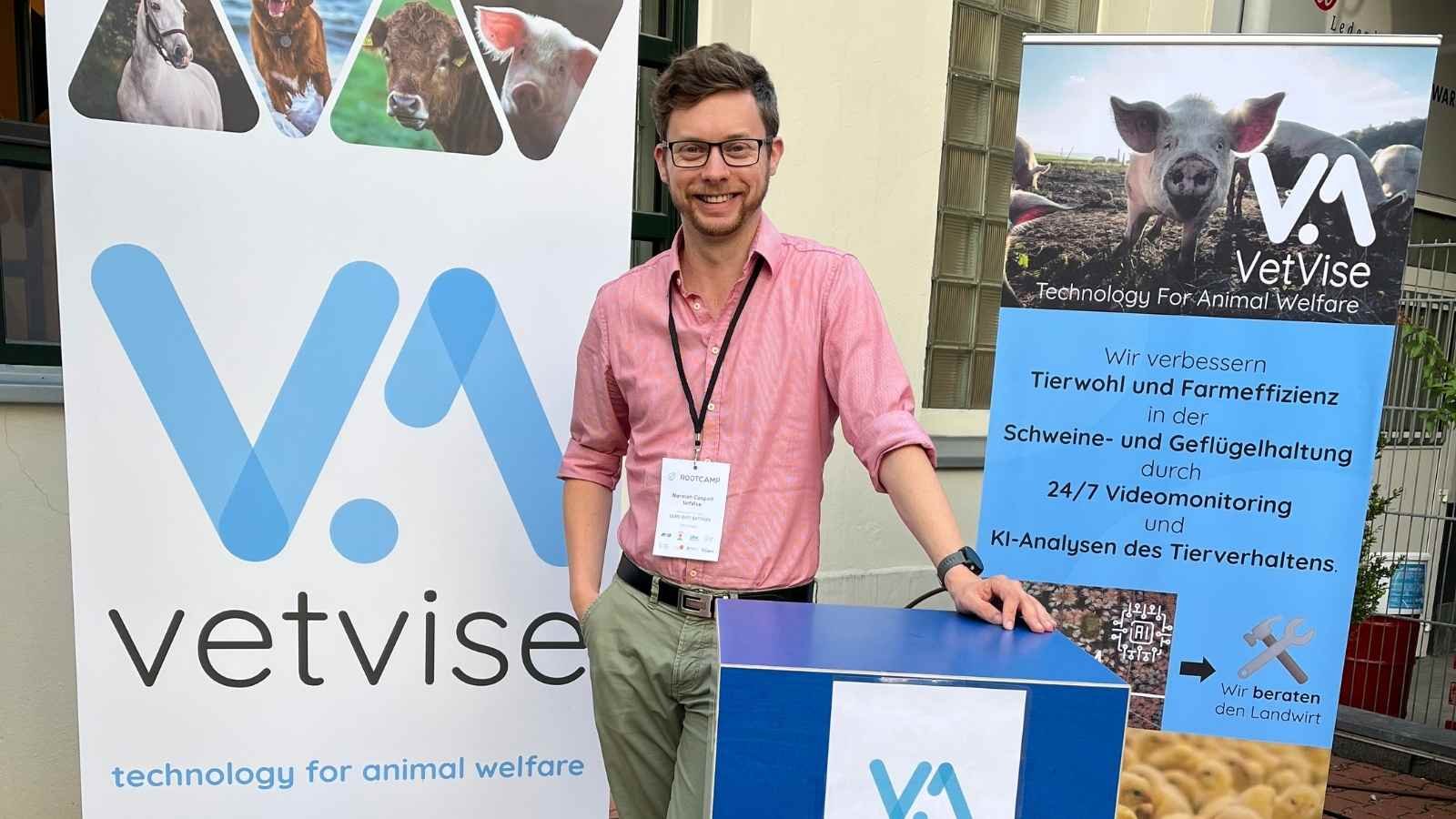 Norman Caspari (Co-founder of Vetvise) at the demo days of batch#3.
What are your plans for the near future?
At the moment our focus is on establishing structures, hiring, and onboarding new team colleagues. After that, we will start with another financing round and want to begin with the first major customer outside of Central Europe in Q4.
➡️ Do you want to level up your startup like VetVise and benefit from the unique ecosystem of innovation hub RootCamp? Click here to drop off your application for batch #4. Deadline to apply ends on 16th January 2023.