With a mission to disrupt plant protection solutions, GreEnCAP is harnessing the power of encapsulation technology to address the challenges faced by farmers and growers. In this article, we delve into the journey of GreEnCAP, their innovative encapsulation technology, and the positive impact they aim to make on the agriculture industry.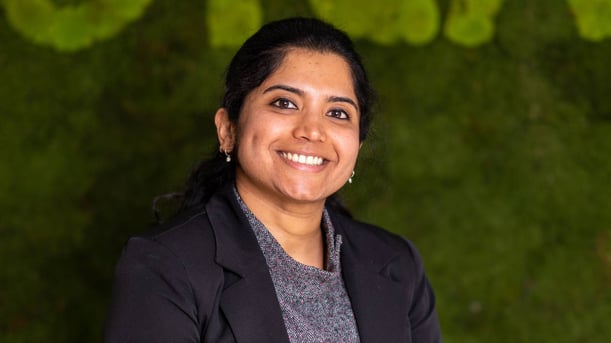 Describe the problem you are addressing with your encapsulation technology.
Resistance resulting from the repeated use of chemical pesticides has emerged as a significant issue confronting farmers and growers. Moreover, efforts aimed at reducing the reliance on such pesticides in agriculture introduce new challenges for farmers. As a result, these farmers are actively seeking safer alternatives that can effectively address their evolving needs while ensuring sustainable agricultural practices.
How does greEnCAP's encapsulation technology work, and what advantages does it offer over traditional methods?
GreEnCAP has developed a chitosan-based encapsulation technology for formulating natural lipophilic/hydrophobic active ingredients that are challenging to use due to their low water solubility or instability in aqueous mediums. We utilize nano/micro formulation technologies to create fine particles that can be easily sprayed onto the leaf surface, making the hydrophobic active ingredient readily available for action.
Chitosan was chosen as the matrix material based on years of research on the structure-function relationship of this polymer. This extensive knowledge allows us to select the most suitable chitosan for our encapsulation system. At the heart of our encapsulation system are essential oils, which serve as natural antimicrobial agents.
With our encapsulation technology, we harness the antimicrobial activity of essential oils and combine it with the plant-strengthening properties of chitosan in the matrix. This creates a dual-action product that provides both direct and indirect means of protecting plants against attacking pathogens. Our products are entirely natural, biodegradable, and residue-free, making them suitable for spraying even near the time of harvest. The significant advantage lies in the water-based nature of our solution, enabling easy integration into current farming practices.
What inspired you to start greEnCAP?
As scientists, nothing gives us more satisfaction than seeing our own research being implemented and used for the benefit of society. To make it more exciting, we decided to give it a try ourselves. We are fully aware that this is a complex industry to enter and probably a time-consuming one too. Nevertheless, we believe every step taken, even if small, takes us closer to our goal of making food safer to consume, a vision with which we started greEnCAP.
Who is your target group?
Our target group consists of vegetable and fruit growers who regularly spray pesticides on their plants to prevent pathogen attacks. However, the repeated use of these fungicides often leads to resistance issues, rendering these solutions ineffective. We aim to reach our target group through our customers, distributors, and trading agencies, who frequently provide advice to farmers and growers regarding suitable products. Our first product is specifically designed to combat Botrytis, a fungal pathogen that causes molds on strawberries, grapes, tomatoes, cucumbers, and various other fruits and vegetables.
What impact do you want your startup to have on agriculture?
GreEnCAP's biodegradable encapsulation technology can have a profound impact on agriculture with various encapsulation opportunities for developing fertilizers, pesticides, and plant growth regulators. As mentioned before, our technology can reduce the risk of accidental exposure to harmful chemicals for farmers and farmworkers during handling and application, while also protecting sensitive active ingredients. The biodegradable nature of the technology leads to the degradation of our products into harmless by-products, thus reducing environmental impact. Overall, we aim to provide our farmers with sustainable solutions that are safe and effective to use, while also being safe for consumption.
Why did you apply for the RootCamp startup program?
We are utilizing encapsulation technology to develop innovative biopesticide solutions. Recognizing the formidable challenges of entering the industry with numerous competitors and a complex regulatory process, we have actively sought an opportunity to join an AgTech-specific accelerator/incubator program. This program can provide valuable support in refining our business model and enhancing our industry access. Upon discovering the RootCamp accelerator program, we immediately recognized it as an exceptional opportunity. The exhilaration of being selected and now being a part of this program is truly fulfilling.
Apply now for RootCamp Batch #5
If you are a budding entrepreneur with a passion for AgTech or Bioeconomy and a vision to revolutionize the agricultural sector, we encourage you to take the next step in your startup journey. Don't miss the opportunity to apply for the RootCamp accelerator program that can provide valuable support, mentorship, and industry access to help bring your innovative ideas to life. Submit your application by August 1st.